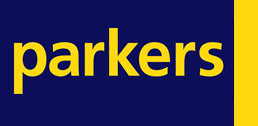 You can call our Box Office telephone number 0118 328 2825 or order tickets on-line by clicking the above link. There is a charge to cover credit card fees when booking on-line, however bookings by email or on the phone will not have any additional charge.
If you call or e-mail us, we will allocate you seats and you can then collect your tickets from Parkers Estate Agents in Twyford. Please take the correct money or a cheque with you. If for any reason you cannot get to Twyford, then we will make other arrangements for you.
We only accept credit card through our on-line booking page.
Call us between 9am and 9pm any day of the year. Sometimes we are not able to answer the phone, so please leave your name, number and details of ticket requirements on our answerphone and we will call you back.
Although tickets may be available on the door, we recommend booking in advance to guarantee a good seat. Pantomime performances do get booked up well in advance and often we will sell all 200 seats.
We rehearse and perform in Loddon Hall, Twyford, RG10 9JA
T&RTG are affiliated to the
National Operatic & Dramatic Association
/